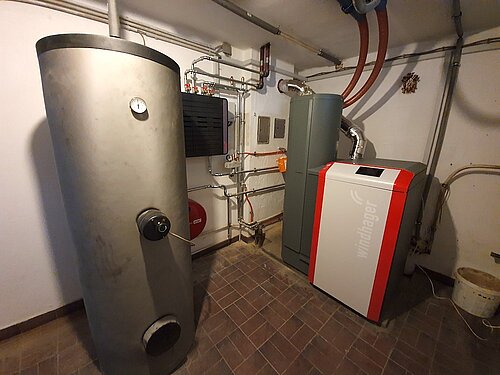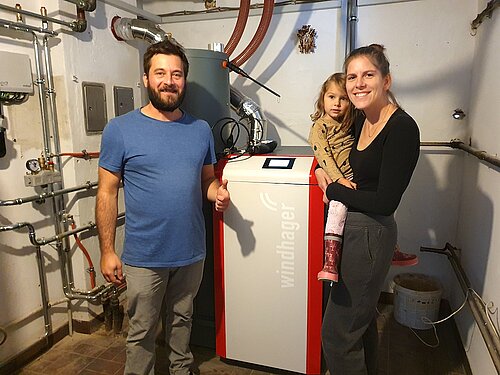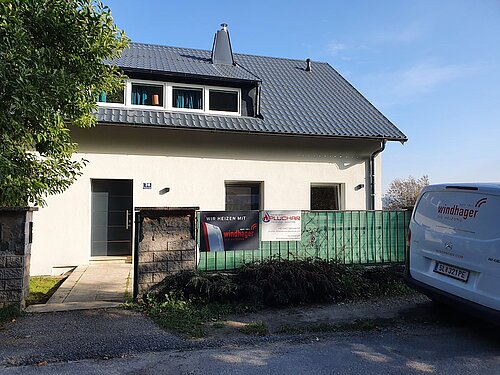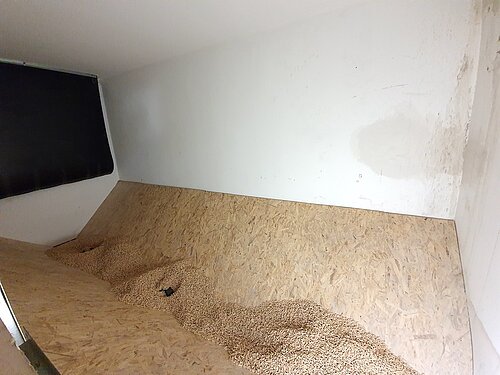 The Wippel family now heats with pellets
Windhager pellet boiler for a renovated detached house
It wasn't long ago that Stefan Wippel and his partner fulfilled their big dream: having their own house in the countryside! The two found an existing detached house in Pasching, Lower Austria – ideal for what their small family needed. The only drawback: the existing heating system. The old oil/solid fuel boiler, also from Windhager, was still working. Nevertheless, Stefan Wippel wanted a heating system that required less work, but offered heating that was more environmentally friendly.
Comprehensive advice from the installer
Because the next heating season was just around the corner, Stefan Wippel contacted his installer, Gerhard Pluchar from Hochstraß right away. Getting detailed advice from this specialist was a good decision. That's because online product consultants are not able to assess the individual conditions on site so precisely and offer such a customised individual solution.
Pluchar, the installer, recommended a 21 kW Windhager pellet boiler to the Wippel family for their renovated detached house. The BioWIN2 Touch works fully automatically, from the pellet transport from the storage area to the cleaning. The XXL ash box has to be emptied only once or twice a year, and Stefan Wippel does it himself. But even the ash box makes things easy for him with its rollers!
The pellet store holds two years' supply
There is enough space in the new house for two years' supply of pellets. A wall was built in the basement for this purpose, creating a separate room for the fuel storage. Sloping floors ensure that the pellets slide downward and the storage area is well emptied.
The conversion and installation of the new pellet heating system was completed within just a few days. The new heating system was put into operation in mid-October last year, before the first cold snap. Since then, the Wippel family has felt very comfortable in their new, cosy warm home.
Would you also like to finally replace your old fossil fuel boiler with a sustainable heating system? Now is a great time to go for it. The federal and provincial governments are now offering high subsidies! Households with low incomes receive special support: You can receive up to 100% of the investment costs depending on your income. Detailed information on the current subsidies is available on the Windhager website.
| | |
| --- | --- |
| Overview: Reference from Stefan Wippel | |
| Energy type | Pellets |
| Site | Basement/boiler room |
| Area of use | Detached house |
| Fuel feed | Pellet suction system |
| Old equipment | Oil/solid fuel boiler |