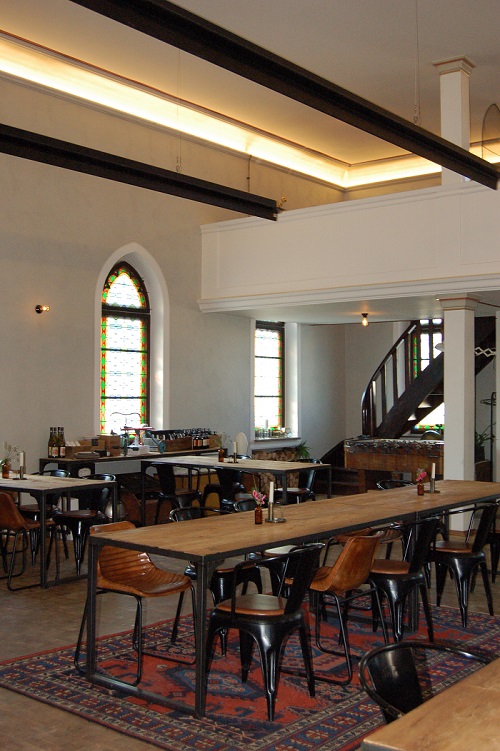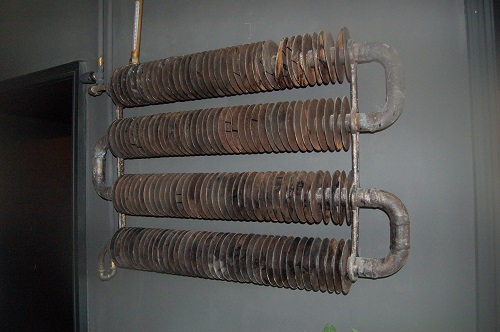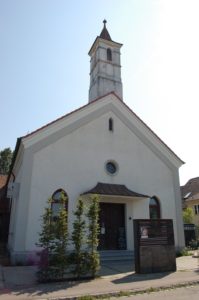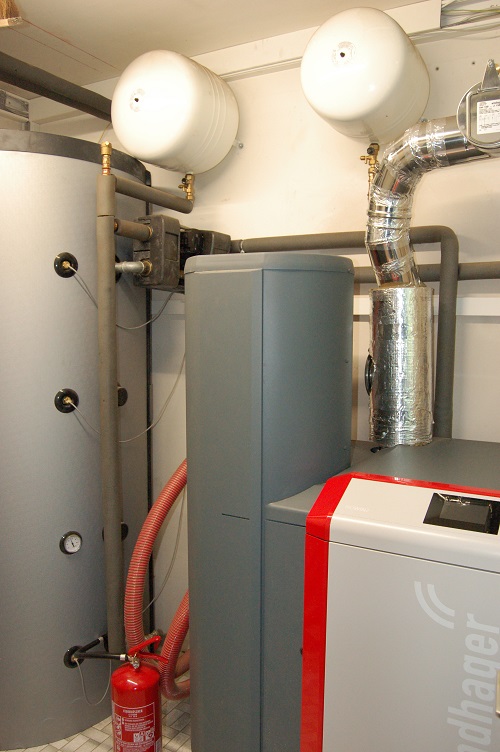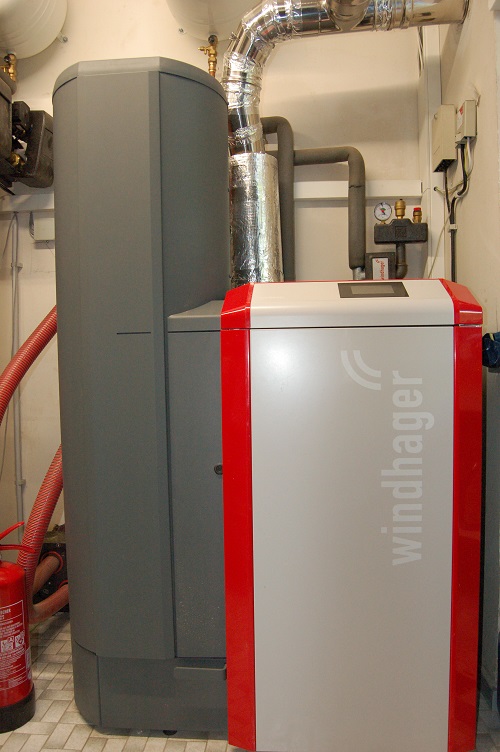 Pellet boiler from Windhager warms a former church
In summer, old churches offer a soothingly cool respite, but in winter they are usually unpleasantly cold. Not so in the former Protestant Christ Church in Illertissen: This church, which has been converted into a modern restaurant and guest house, is heated with a BioWIN2 Touch.
Two entrepreneurs from Bavaria have breathed new life into an old church in Illertissen. Instead of church services, guests now celebrate birthdays in the new "Gastraum", enjoying the food or spending the night in one of the guest bedrooms. What remains the same is that this is a place where people come together.
Sustainably heated "Gastraum"
The church, built in 1896, now offers plenty of space for socialising. In the restaurant or the bar, in the fireplace corner and the library and also in the guest rooms, the BioWIN2 Touch pellet boiler from Windhager provides cosy warmth. Instead of heating with electric night storage elements as in the past, the operators opted for heating with a renewable raw material. No matter how much heat is needed in the Gastraum, the 33 kW boiler adapts perfectly to the requirements.
Since the BioWIN2 Touch is so compact, there was also no problem finding room for the hot water tank in the boiler room, which is only around seven square metres in size. The pellet storage was housed in the former entrance area. From there, the fuel reaches the boiler via three suction probes. As the church is a listed building, neither normal radiators nor underfloor heating were an option. The ceiling heating elements, which were suspended below the ceiling of the nave, are a technical and visual highlight.
Turning old into new: Beautiful on the eye and good for the climate
The Gastraum is also helping a number of old objects make a comeback. In the spirit of upcycling, cast iron radiators, for example, were refurbished and used; and gymnastics equipment from flea markets now serves as furnishing. The bar is covered with old sheet metal ceiling tiles.
The Gastraum in Illertissen is a fine example that even unusual architectural concepts and large properties can be heated sustainably and in an environmentally friendly way using pellets.
Overview: Reference from Gastraum Illertissen
Energy type
Pellets
Site
Basement/boiler room
Area of use
former church/restaurant
Pellet feed
3-probe suction system
Accessories

1,000 litre accumulator tank

Fresh water module

Old equipment
electric night storage elements