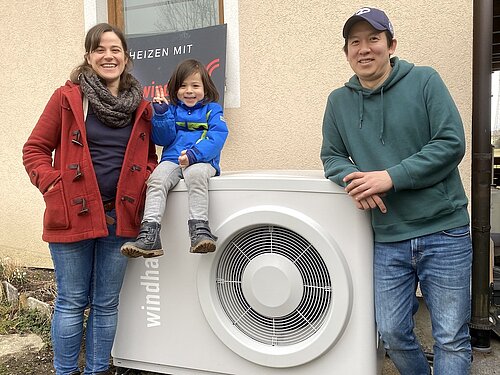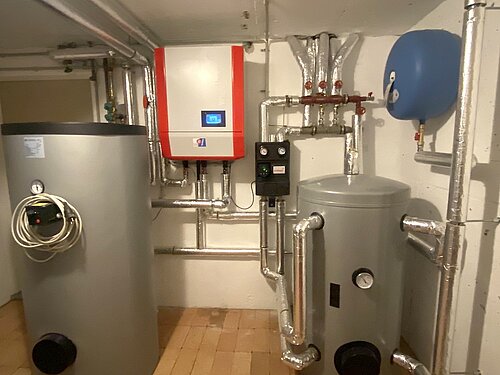 Inexpensive heating with the AeroWIN Premium air/water heat pump
The Yun-Kreiseder family has been heating their 120 square metre semi-detached house in Salzburg with the AeroWIN Premium air/water heat pump since the end of 2020. Before that, an oil heating system from Windhager was installed, which took up a lot of space in the cellar. Since a growing family can never have enough storage space, the Yun-Kreiseder family is glad that they have now gained two storage rooms in place of the former oil tank room and boiler room.
The heat distribution works via radiators in the semi-detached house, which was built in 1989 and has full thermal insulation. The 200-litre AquaWINplus hot water tank and a 200-litre accumulator tank complete the new heating system.
The two heating system operators find it very pleasant that the new heating system does not require any maintenance, no chimney cleaning is necessary and the air heat pump requires very little maintenance. In the medium term, the Yun-Kreiseder family would like to become even more independent in terms of energy supply: A photovoltaic system is intended to generate the electrical energy needed for heating and hot water in an environmentally friendly way.
Overview: Reference from the Yun-Kreiseder family
Energy type
Air
Area of use
Semi-detached house
Heatable surface
120 m2
Accessories

200 l heat accumulator

200 l hot water tank